When marketing to government it is important to consider the environment or framework in which decisions to spend 'tax payer dollars' are made. Government agencies must ensure they can justify every purchase and prove they have got the best value for money.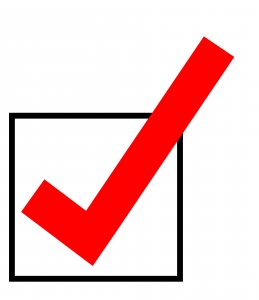 The various state governments and the Federal government have websites outlining the procurement policies and guidelines under which agencies operate. When marketing to government it is important to check these rules and guidelines regularly as changes may impact on an agency's decision to order your product. For example, the NSW government's policies are currently under review as part of their procurement reform.
For frequently purchased goods and services it may be necessary to become a preferred government supplier. For more niche items, such as custom designed training or other consultancy services, other rules may apply.
The value of the service often directs the requirements for agencies in engaging consultants. It is important to think about this when determining your price for government agencies. In NSW, for example, if the value is below $30,000 one written proposal is acceptable if the cost is considered reasonable and in line with market rates. Between $30,000 and $150,000 three written bids are required whilst over $150,000 an open invitation is advertised in the press.
If you're in the enviable position of being asked to submit a proposal to a government agency it is important to consider the end user of the document. Such proposals may be reviewed by a panel which includes the ultimate end user (eg: Human Resources or Organisational Development managers for training programs) and a procurement specialist. It is therefore important that any submission includes enough subject detail to get the user on board and ticks all the necessary process boxes to keep the bean counters happy. Getting these ticks may require information on broader operational areas such as your green credentials or employment policies. If such detail is required talk to the agency about what they're looking for it may be as simple as outlining your organisation's recycling program or use of eco-friendly lighting.
A-Z GovBIZ is here to help you get your foot in the door with government agencies.
We specialise in government, education and health marketing contact lists to help you contact key business decision makers in Australia.
Being smart in your marketing approach and doing your homework on the various procurement requirements will ensure the door stays open. It is also important to be aware of :
• Public Sector buying cycles to ensure you are targeting the right prospect at the right time
• Using the language of government is important – check the jargon
• Getting involved with the major events in education, health and across local, state and federal government is a must if you intend to enter into business relationships with public sector
• For further tips and hints on doing business with government click here.
• You may also find our blog useful for tips on doing business with government.