After the state elections in March this year the new WA Labor Government began fulfilling its campaign promise to cut government spending. Described as one of the most wide-ranging public sector reform processes in recent history the impact upon the public sector in WA was immense.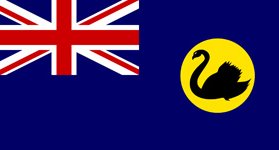 Public sector savings in the WA government were essential to ease WA's budget issues. The aim was to cut $750 million from the public service over four years.
The Departments for Child Protection, Housing and Local Government and Communities and the Disability Services Commission came under the new Department of Community Services. The Department of Aboriginal Affairs was scrapped, with its functions to be taken over by Premier and Cabinet.
Departments that were amalgamated included –
–         Agriculture with Regional Development,
–         Local Government with Culture and the Arts
40% of government agencies in WA State Government were amalgamated or abolished to create a more efficient public sector and 20% of senior government jobs were cut.
A-ZGovBIZ WA State Government database has 1,549 key influencers and decision makers many of whom either lost their jobs or moved to new roles in amalgamated agencies.
Snapshot:
44% of contacts changed position or left the organisation
51% of email addresses changed reflecting positions cut or movement of personnel to new agencies
49% of positions changed but people remained with the organisation.
A-ZGovBIZ put a huge amount of work into rebuilding the family tree charts and linkages for WA State Government. Subscribers will benefit with a better understanding of the new structure of government in WA and the key decision makers in each.