Now that we have lain the ground work for an effective marketing strategy in our previous blog, it is time to delve into ways of monopolising the oft-hard-to-crack education segment.
Firstly, the key to dealing with the school segment is connecting to schools on a personal and emotional level. While it is easy to break up the school segment according to geographical location or type of school, it is important to remember that behind every school are people. As such your approach when dealing with schools should be relational. By identifying patterns and traits among your target audience you can reward the good prospects from the bad and use this information to develop a marketing approach that will resonate with this audience.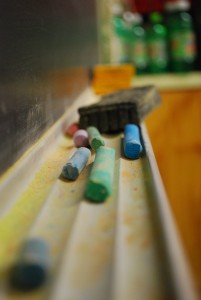 This becomes especially important when selling service based products. The shift towards free educational products means many companies are moving away from selling products and towards selling "learning" services that fill gaps that free education products offer. Since services are intangible, the success of your brand and product depends largely on the quality of the interactions between schools and your staff. It can be difficult to ensure consistency but by focusing on monitoring and improving the quality of your service and increasing productivity you can guarantee your interactions with schools stand apart from competitors.
However what do you do if you have limited staff or capital to reach all of your target audience?
One way to overcome this hurdle would be to use third parties such as independent representatives and resellers. Initially it can be hard work developing channels, however the benefits of an experienced independent rep or resellers is that they will have established relationships with your target audience. Independent reps are beneficial for those with few products that they want sold to a defined or niche market. Meanwhile resellers are suited to businesses wanting to cover large territories.
Lastly despite being difficult to sell to, don't discount the importance of Parent and Citizens Associations (P&C's). Possessing their own separate budgets, they are a potential gold mine for those businesses looking to enter this channel. Furthermore they play a pivotal role in determining which message and programs parents hear and are vital to reaching parents. Therefore in order to tap into the P&C channel your product either needs to be fundraising friendly (inexpensive, consumable and necessitate frequent purchase), or a valuable resource to parents which makes the P&C look good. Combine this with helping out in school events and you're certain to gain entry into the P&C channel.