It's easy to think the University market is just too complex and difficult. But if you follow the five secrets of doing business with universities you will find it's not that hard.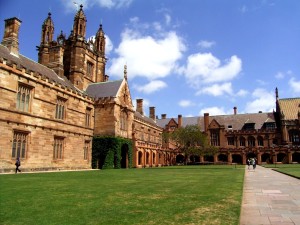 There are 50 universities in Australia – the smallest by enrolment is University of the Sunshine Coast with 7,048 enrolments compared to Monash in Victoria with 56,573. This is followed by The University of Sydney, then The University of Melbourne and RMIT is fourth largest. Interestingly three of the top four universities are located in Victoria.
There are also over 5,000 registered training organisations (RTO's) and 58 TAFE Colleges which completes the tertiary education picture.
Many universities are located over multiple campuses.  Australian Catholic University is a good example of this with 6 campuses across 3 states. The sheer size and diversity of universities makes this market a daunting yet achievable space with which to engage.
1.            SEGMENTATION
Decide how you intend to segment a university eg by job function, industry / discipline or by location. This will largely be determined by the type of product or service you are supplying.
2.            CELLS
Treat each university campus, faculty, school and business unit as a separate cell. Appoint an experienced account manager to door knock the cell and get to know the university staff within each. It's up to you to decide how large or small each cell should be.
3.            RELATIONSHIPS
Leverage relationships by selling across faculties and cells. Use an existing customer as a reference point. Use this installation as an "on-site" case study exemplifying   the solutions your company can provide. Make this client your "local champion" and nurture the relationship – it's worth gold.
4.            EVENTS
Hold regular face to face events on campus. Rent a room and invite decision makers to a morning tea or wine n cheese gathering. Use this opportunity to demonstrate your products and get to know the prospects.  Send out invitations – even hand deliver as many as you can personally.
5.            PROSPECT LIST
Build or buy a list of key prospects on each campus and build familiarity through ongoing marketing and face to face meetings. Even chats in the corridor will cement relationships. This builds familiarity and makes it more difficult for your competitors to elbow their way in.
AZGOVBIZ Universities is a list of 4,597 key middle and senior business makers in every university in Australia. Email sales@azgovbiz or phone 02 9516 4703 for more information. A-ZGovBIZ also has lists of decision makers available for TAFE and Registered Training Organisations (RTO's)