Don't underestimate the humble fax when it comes to schools – one of the few remaining markets where fax still works. Fax is the most cost effective way to deliver a hard copy message to schools.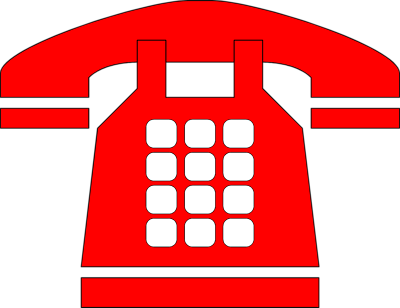 Lists of fax numbers
Make sure you buy a list with first and last name, position etc (as well as fax numbers) as you may want to personalise the message.
Use a school list that has removed the fax numbers for schools that have requested not to receive faxes. Ask your list supplier if they have removed these fax numbers as you do NOT want to annoy recipients in schools simply because your list supplier has not been vigilant otherwise your fax message will most likely end up in the oval filing cabinet (bin).
Use a 3rd party fax service
Don't attempt to send the faxes yourself – use a fax service and preferably a local Australian one so you have local technical support and are not routed to a call centre thousands of kilometres away. Its also good to support Australian owned companies.
Personalisation
If your fax service can personalise a fax – do it. Personalise with first and last name, position and School name. Address is not necessary; you don't need to put the fax number in as the fax machine generally prints this at the top of the page anyway.
Non-Personalised faxes
If your list supplier doesn't have the contact name of the teacher you want to reach send it to the head of department by title eg Head of Science. This will ensure the principal's secretary puts your communication in the right pigeon hole.
Artwork
For the artwork try to use line drawings. Half tones (ie photographs) can be a disaster as they can turn out looking like blobs of black. This will look terrible at the other end, potentially cost you a fortune in send fees as most third party fax providers charge by memory usage and will annoy the recipients as you will be unnecessarily using up their toner.
Call to action – make sure your fax includes a clear call to action within a clear time frame.
Don't try to squeeze too much into a fax – it's a common mistake to cram. Clear space gives the recipient the chance to breath and lets face it you don't need to write an essay.
Timing
Don't send a fax overnight as it will get caught up with the all the other unsolicited comms coming in – you want your fax to come in after the teacher's pigeon hole have been cleared in the morning or at recess  so the best time to send your fax is after lunch but before the end of school – say around 2pm.
The best day to send a fax is a Tuesday. This is because Mondays in schools can be hectic and Mondayitis is always something to consider. If it pushes out to Wednesday thats OK but if Thursday is looking like the day you will be ready – wait till Tuesday the following week.
When to send
We recommend sending two faxes per term. The first should go out in week two of term and the second in mid-term. Check the term dates for each state within Australia to ensure your fax is going out at the right time. Suffice to say – don't ever send a fax during school holidays.
Opt-Outs
Wash the fax data against the ACMA's Do Not Call register. Fax falls under the banner of a phone call so lets call it the Do Not Fax register. ACMA charges A$79 to wash 20,000 records. When you get the report back it will list the fax numbers you need to remove. For further guidance contact the Do Not Call register team on 1300 792958.
It is also good form to have an Opt Out facility (as per email) at the bottom of the fax. An email address is sufficient  – so a recipient can email a request not to receive future faxes. Then manually remove these fax numbers from your list along with the Do Not Fax register numbers.