With only a few weeks remaining before Christmas you may wish to consider the following tips when preparing and planning your business activities: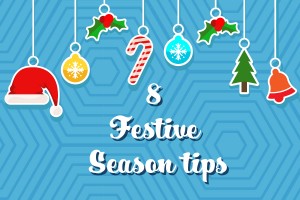 Make sure you have enough staff on board to cater to your customer's needs during the Christmas rush and don't forget to put a Christmas greeting message on your phones and auto email replies stating which days you will be closed and any change to opening hours during the holiday season.
Keep your website content up-to-date and relevant. This may help improve your websites search ranking and alert customers via preliminary announcements about new products or services to become available in early 2017.
Monitor your stock levels, keep your warehouse and website up-to-date with stock availability.
If you're running direct mail promotions in early 2017 you will need to know how many flyers to print. Speak to your list provider now to get the data counts then let the printer know. Remember a mail-house will need 5% more flyers than you intend to mail in case of spoils during the production process. Also agree with your printer on the production schedule and ensure data is purchased well in advance.
If you're planning on sending out an email campaign in early 2017 start planning it now. It usually takes longer than you would think to grab the attention of your reader with an engaging eDM. Think about :  1. The offer, 2. Supporting images, 3. Links to your web site (is your web site ready?), 4. Body text, 5. Heading and subject line. Click HERE for useful tips.
Clearly advertise the last day customers can make an online purchase to ensure their goods are delivered before Christmas (or in the case of schools – before school opens for term 1). If you ship nationally, provide different cut off dates.
Make sure you outline the terms and conditions of your refund policy on your website and/or tax invoice. You can also check your returns policy against the Australian Consumer Laws and the Australian Competition and Consumer Commission guidelines.
If your business has a physical location, advertise your Christmas trading hours. If you're taking a well-deserved break, advertise your close down dates on your website or shop front and specify when customers can expect delivery and services to return to normal.
Enjoy the holiday season and have a happy new year!